Welcome to Pitfield Barn Garden Café, a new addition for us in 2023.
Our current Winter Opening Times are: Thurs and Friday, 8am to 3.30 pm and Sat, 9am to 3.30 pm.
Our focus is on creating a relaxing haven, inspired by nature, a place for meeting friends, enjoying good coffee, tea and tasty homemade cakes, keeping the rustic theme which runs through Pitfield Barn. We favour small, local producers so our artisan coffee is supplied by Pharmacie, specialist roasters in Lewes and our cakes are made here, baked on site at Pitfield Barn so they are as fresh as possible and we use local ingredients as much as we can. Decorated with edible flowers to keep the flower theme running through and offering seasonal flavours, we hope that this will be the perfect place to enjoy your tasty treats or pick up a take-away to enjoy later on. There will always be vegan and gluten free options available.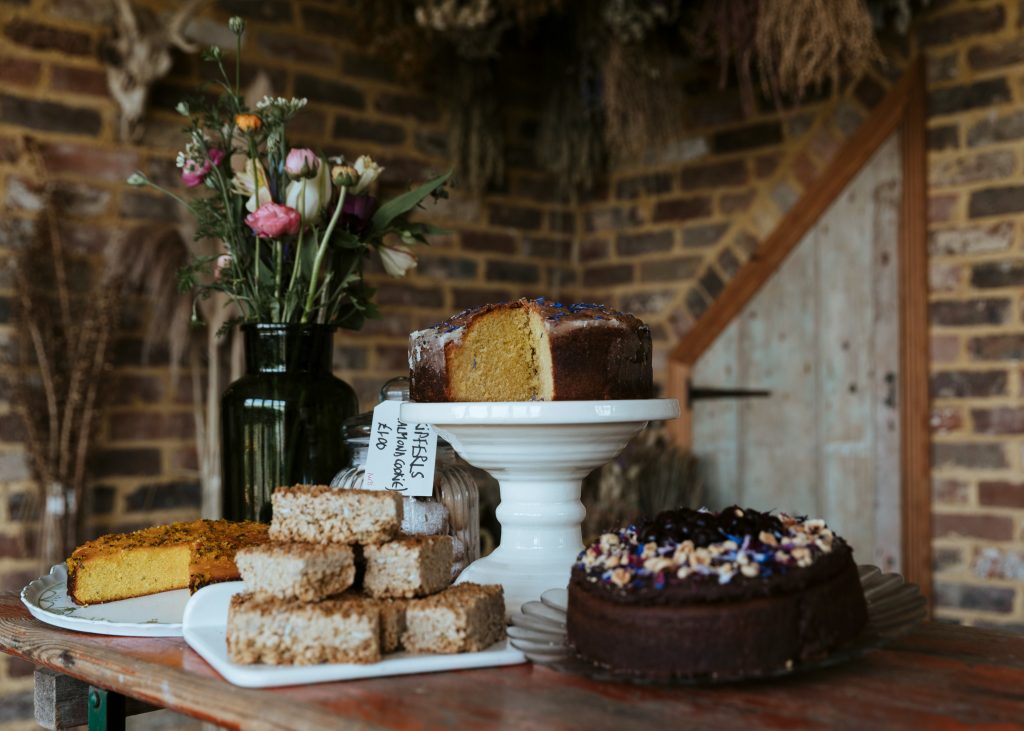 Many of the cakes we serve here can be ordered as a whole cake made to order for a special celebration.
For more details, please get in touch.