DIY FLOWER BUCKETS
Pitfield Barn offers buckets of seasonal and sustainably grown flowers not only for DIY weddings and events but also for the home. Available from Spring through to Autumn.
For couples wishing to create and arrange their own floral arrangements, buckets of our DIY seasonal British cut flowers, can add that personal touch to their special day.
We can supply gorgeous, overflowing buckets of flowers, fillers and foliage, harvested to order and conditioned when they are at their best from our flower fields. If you would like to add into the mix some of our Pitfield jars in bloom as well, we would be happy to do so. All our flowers have been grown by us and without the use of chemicals. They are naturally grown and are selected for their charm, movement and scent.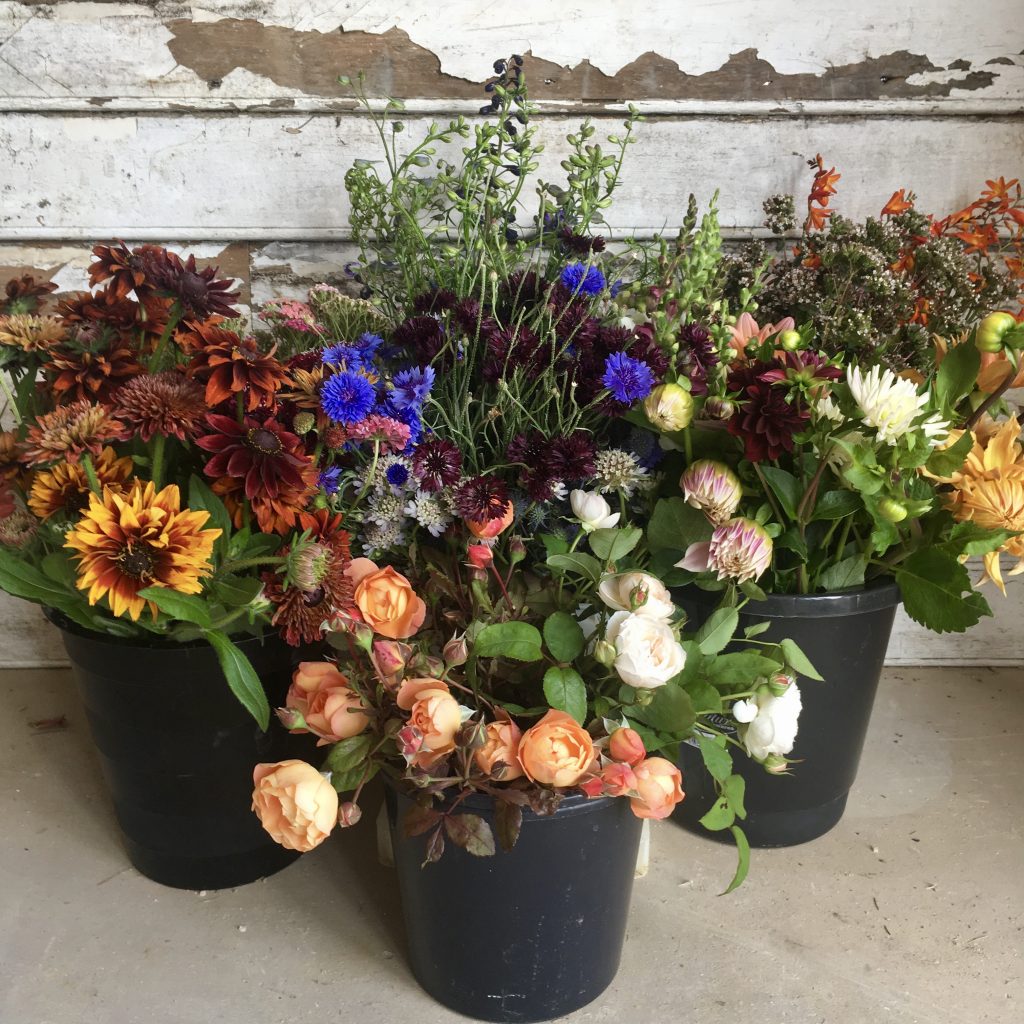 If additional floristry services are required on top of our DIY buckets, we work with some fabulous local florists so can help with suggestions.
Please fill in the form if you would like more information or contact us on 07900535830 or 01273831511